Neck pain is very prevalent in our society and is one of the major causes of absence from work today. Long days in the same position combined with repetitive use of smartphones and computers can put a serious strain on your neck. Plus, bad sleeping postures and strenuous activities result in our necks experiencing extreme strain. Visiting a physical therapist regularly or taking pain medication can be too expensive for it to be an option for most. So, why not use a Smart Neck Cervical Traction Device? Use electrotherapy pulse massages to relieve neck tension and stress, to increase range of motion, to improve posture, and more. All from the comfort of your home.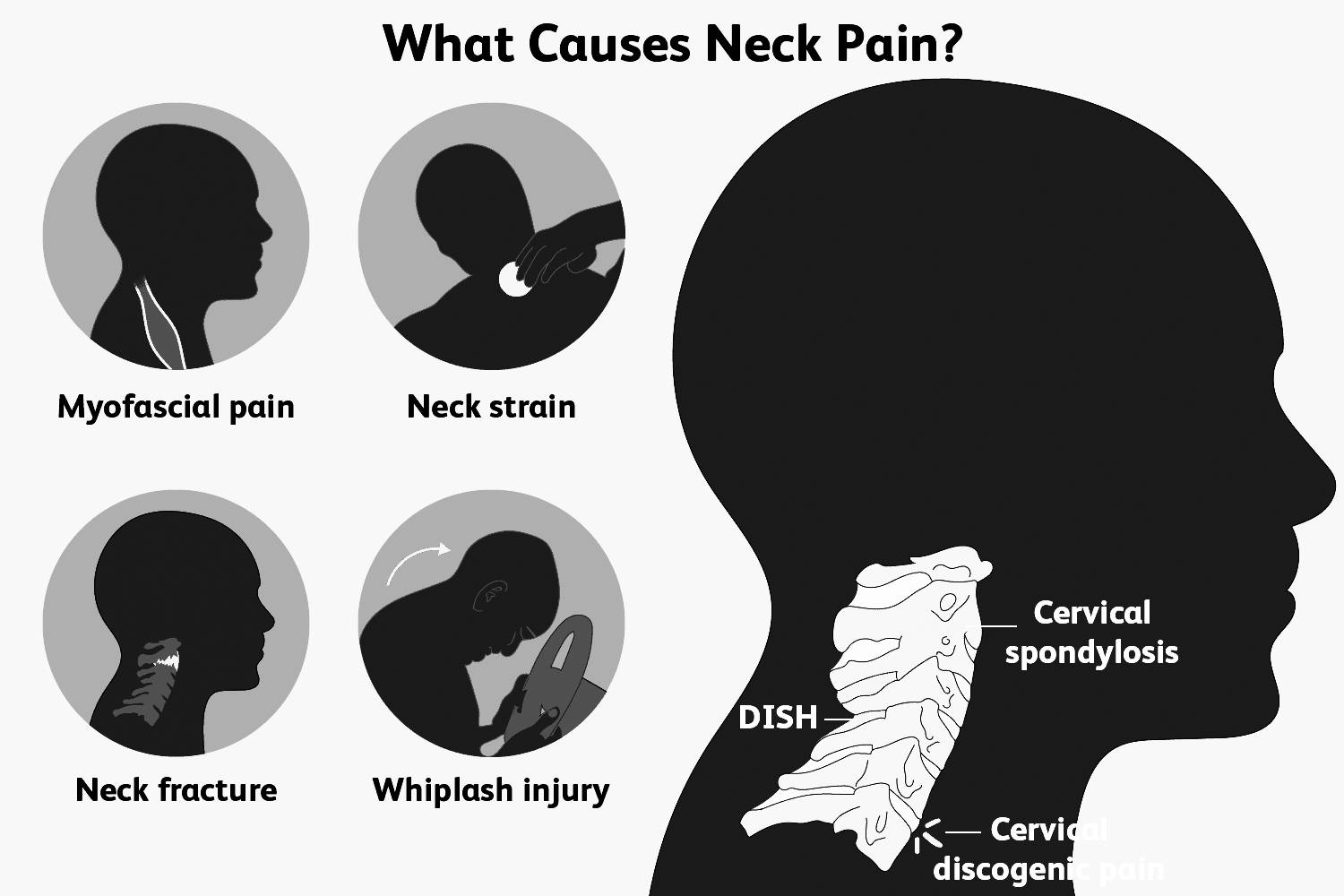 Without proper care, these conditions can cause headaches, neck pain, fatigue, poor posture, and poor blood circulation to the brain. The Smart Neck Cervical Traction Device can also help those with herniated cervical discs, bulging discs, and whiplash injury, as well as manage joint pains, spasms, and sprains. Feel the difference right after only a few uses. Stop neck pain and improve your way of living every day, with ease and at home. 

By gently stretching and decompressing the spinal cord, it helps to increase blood circulation to the structures of the cervical spine, helping to oxygenate muscles, nerves, tendons, thus decreasing pain and promoting relaxation.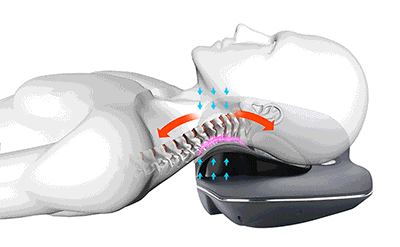 Features:
Electrotherapy Pulse Technology
Transmits electrical impulses to stimulate deep skin, producing a variety of massages to help achieve a deeper relaxation of the cervical spine. With 3 modes and 12 different adjustable levels, the Smart Neck Traction Device can also hydrate discs, increase blood flow, and relieve neck tension.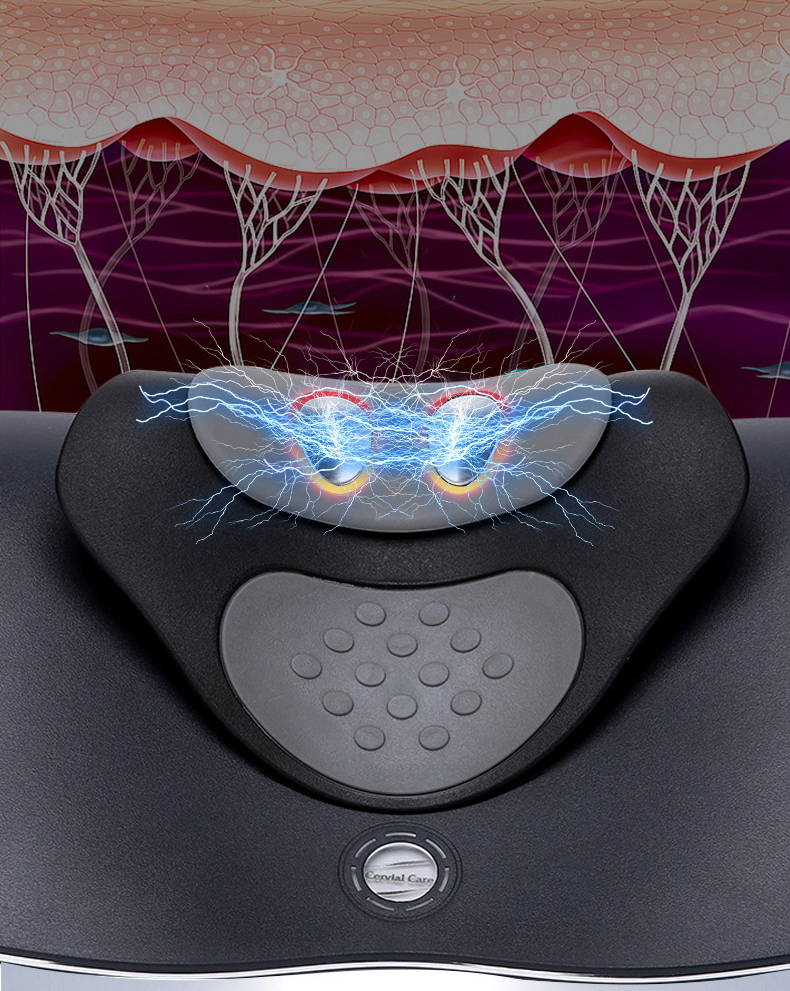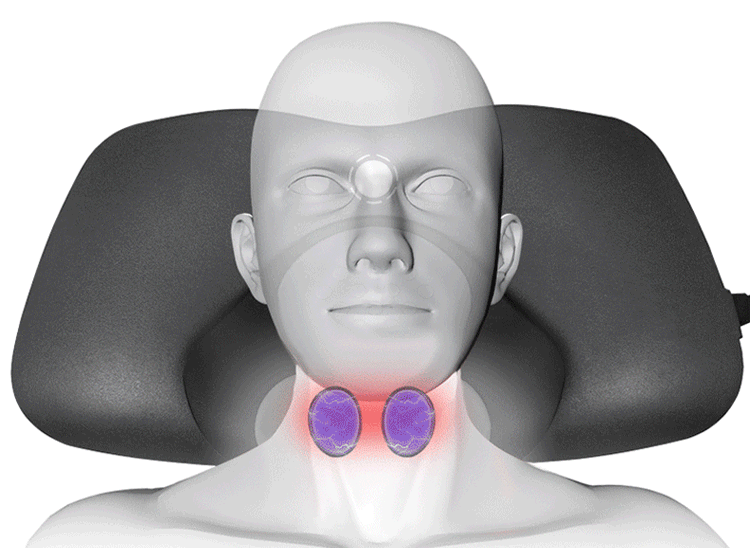 Heat Massage Therapy
Uses intelligent heating and traction to accelerate blood circulation and blood flow. The Smart Neck Cervical Traction Device offers 3 adjustable heat temperature settings to soothe away aches and pains.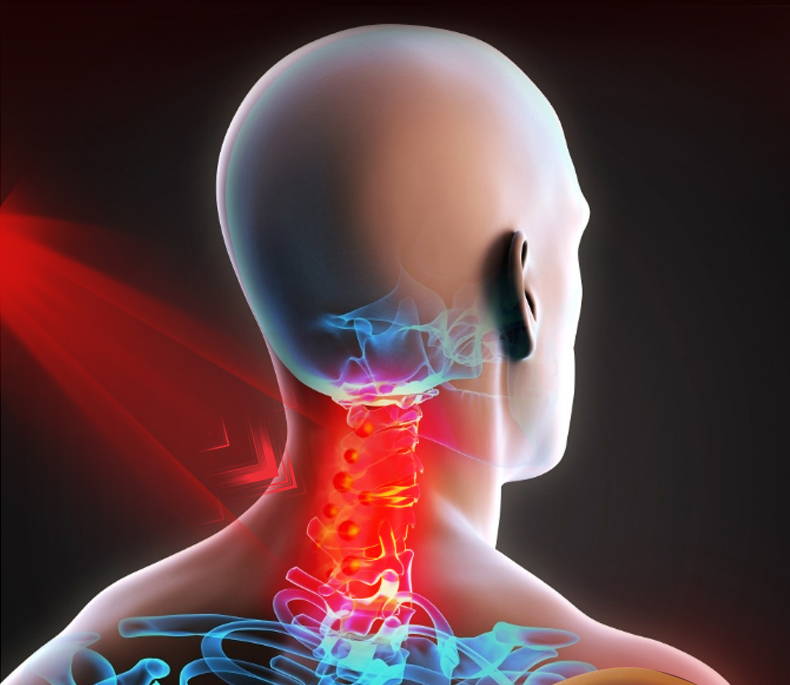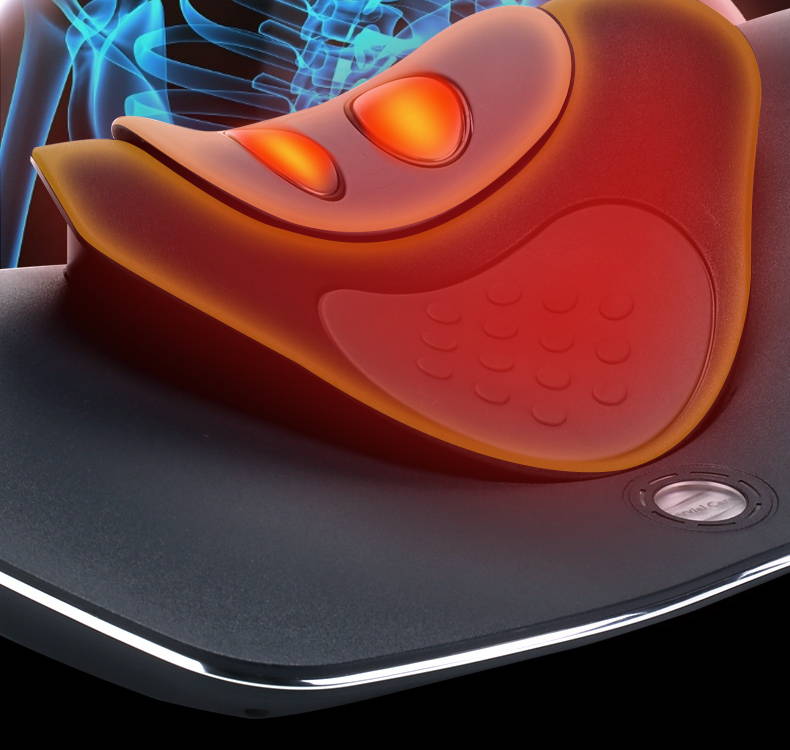 Dynamic Wedge Traction
The device gently lifts and extends the neck with an elevation arch that helps relieve the pressure between discs and restore the natural curvature of the neck. It also lightly stretches the joint structures and muscles to help supply oxygen to the brain and to improves spine blood circulation.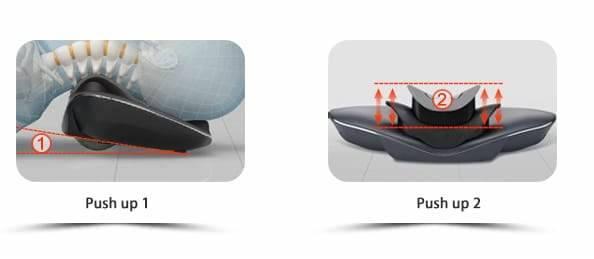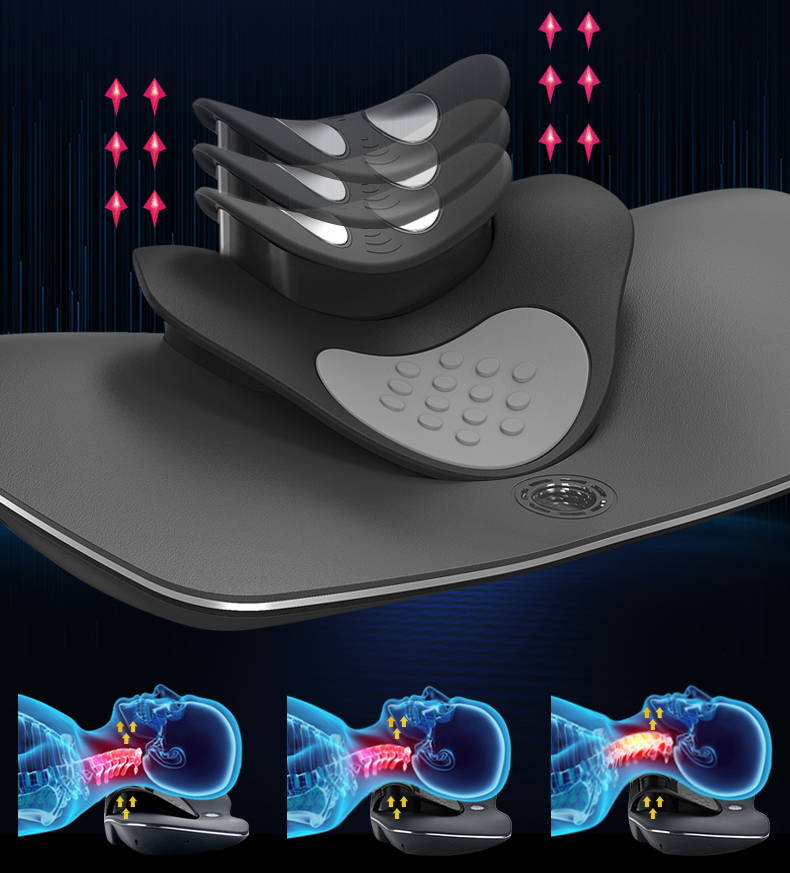 Features 3 Rhythmic Automatic Modes 
True Dynamic Traction creates expansion between the head and the neck, separating the vertebrae to relieve pressure between discs or off of the compressed nerve, stretching the surrounding joints and muscles, and improving blood circulation.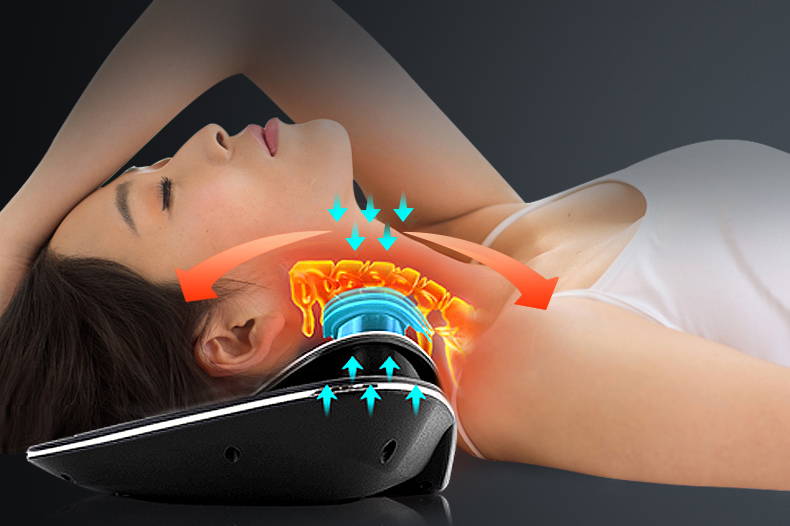 Each mode combination can be adjusted according to the user's own preferences. These improvements may lead to enhanced mobility, range of motion, alignment, and allow you to go about your daily activities with greater ease and comfort.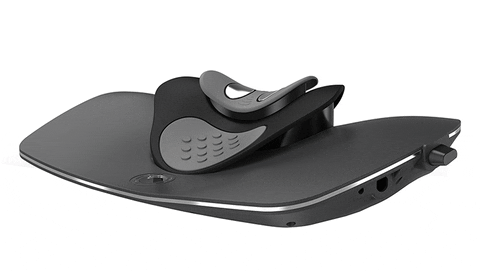 Full Body Massage
The device also comes with 2 external electrode massage pads that can be applied to other parts of the body, such as legs, back, joints, arms, and more, to provide you with full-body relief.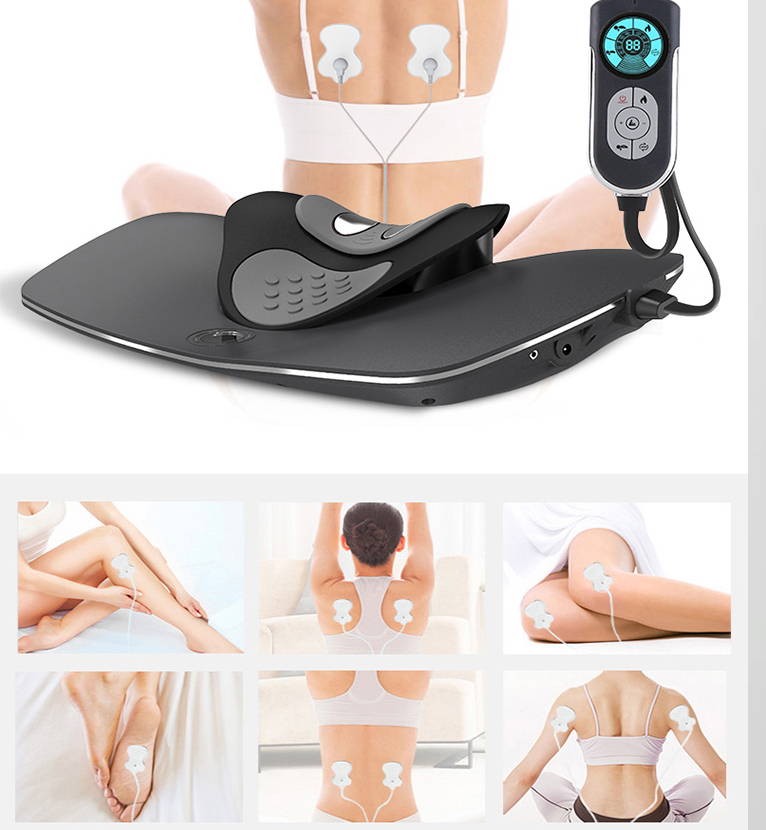 Silent Design
The air pump is located inside the controller, away from the user, reducing noise and creating a more comfortable environment to ensure the user can enjoy the pleasure of massage quietly. When in use, some users may even easily fall asleep in a comfortable environment.
To ensure the user's safety, the device is set up to auto power-off after 15 minutes.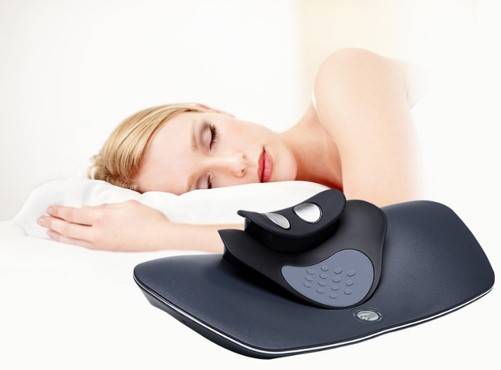 Benefits of the Smart Neck Cervical Traction Device
Helps Relieve Neck Pain
Helps with Fatigue and Upper Back Stiffness
Increases Blood Circulation
Reduces Neck Tension
Hydrates Discs
Improves Flexibility and Range of Motion
Corrects Neck Postures
Restores Natural Neck Curvature
Alleviates Herniated Cervical Discs
Relieves Pinched Nerves and Bulging
Helps with Whiplash Injury
Manages Joint Pain, Sprains, and Spasms
Easy To Operate
Combine all 3 functions at once or adjust the heat and traction individually with the help of an intelligent handheld controller. Each function and frequency combination can be adjusted according to the user's own feelings and preferences.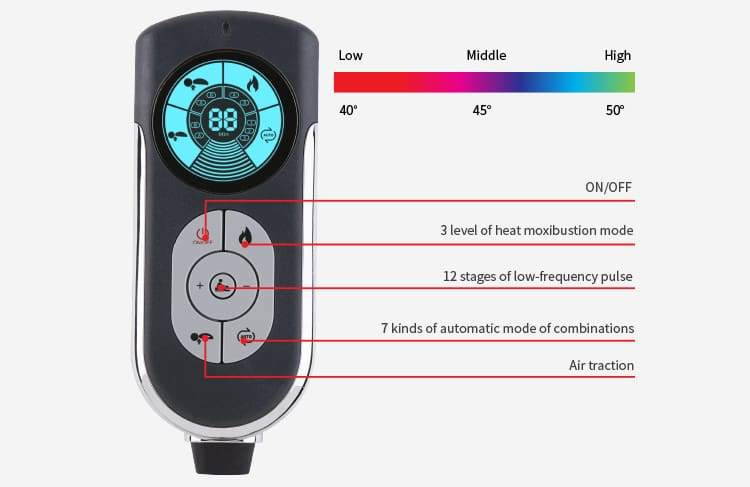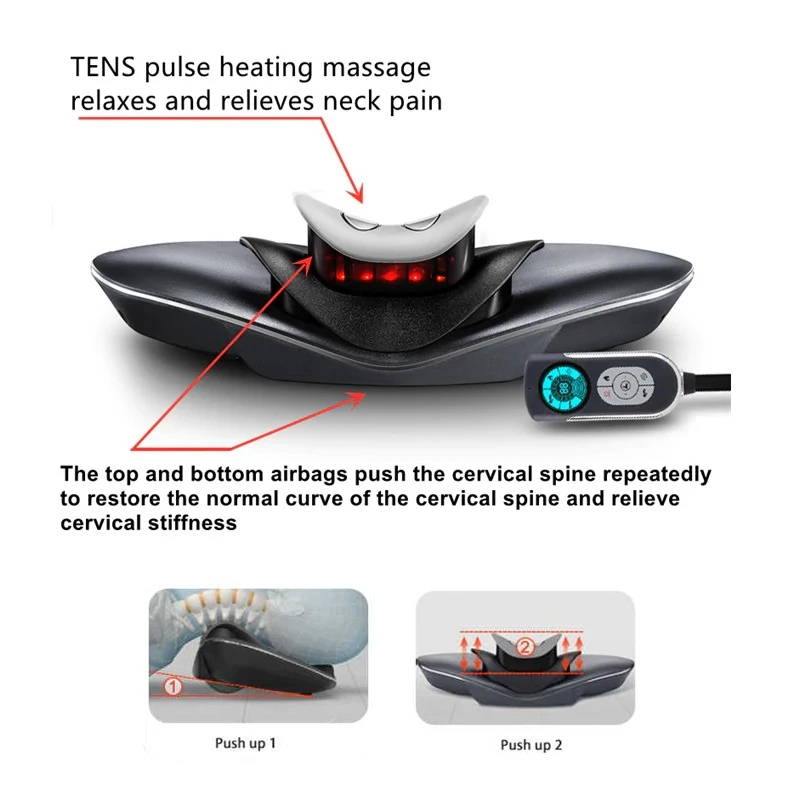 What Does the Package Include?
1 x Smart Neck Traction Device
1 x User Manual
1 x Adapter
2 x Electrode Massage Pads

Thank you for choosing gearmeeup - We are here for you!
Enter your order number and email below to track your order's shipping status.
Please allow 3-7 business days for the tracking to be updated by the courier.
Due to holiday seasons and high demand please allow 2-4 weeks for delivery.

If you have any questions please contact us at support@gearmeeup.ca
Or  contact us on our facebook page.
We ship worldwide. We take about 3-5 business days to create apparel products (t-shirts, Leggings etc.) and 3-5 business days for non-apparel products (posters, etc.). Then you should add shipping times on top of that. Speed also depends on product type and destination.
97.66% of our orders are shipped within 5 business days. More than a half of our orders are shipped within 3 business days or less.
Orders are not shipped or delivered on weekends or holidays.
If we are experiencing a high volume of orders, shipments may be delayed by a few days. Please allow additional days in transit for delivery. If there will be a significant delay in shipment of your order, we will contact you via email.
Note for taxes:
For most of the countries, our customers do not need to pay for importing fees, duties or VAT (Valued Additional Tax). However, for some limited countries (especially for some European countries such as Germany, Italy, UK, etc.) may need to pay duties or VAT according to your countries' levying rules.
If you have any further questions, please contact our customer services at support@gearmeeup.ca.