IPL Painless Laser Hair Removal Epilator
There's no need to leave your home for professional hair removal. The IPL Painless Laser Hair Removal Epilator uses advanced rapid pulse laser technology that targets the hair at the hair root, harming the hair follicle. The result is that it both removes unwanted hairs, and reduces regrowth. Use the Laser IPL (intense pulsing light) Permanent Epilator close to the skin, and you can safely remove hair at home, completely without irritation, and in a way that is gentle enough for daily use.
Safe and Painless
The laser hair removal is used for both women and men. With advanced IPL laser hair removal technology, the IPL hair removal device can achieve hair removal in 8-12 weeks more gently and get flawless skin. During this process, your skin will only feel a little bit of heat and will not leave any traces on the skin. The light will only affect the hair follicles and will not harm your skin. The IPL permanent laser hair removal system is the best choice for removing extra body hair.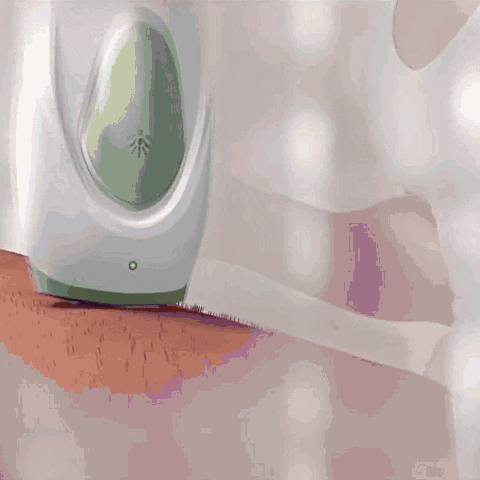 Quick and Effective
The Laser IPL Permanent Epilators Hair Removal Machine Face Body Epilator Kit works by shrinking hair follicles, thinning the hair over time. After the first 8-12 weeks, there should be no further need to remove hair, since the hair growth will be diminished by as much as 75%.
Affordable At-Home Solutions
There's no longer a need to leave home for expensive salon hair removal. IPL technology lets users get the same professional hair removal, but at home, saving both time and money. The best effect is on white to light skin with medium brown to black hair. The hair growth will lessen over time.
FEATURES:
Easy to use and Effective The permanent laser hair removal for women and men is easy to use (Refer to the 6th picture for the specific process).Using our IPL hair removal is painless and safe.
Money Saving and Super Long Life The IPL hair removal system is equipped with a liquid crystal display to clearly see the remaining number.  all from a small investment towards this machine. There are no disposable parts needed for the Laser IPL Permanent Epilators Hair Removal Machine Face Body Epilator Kit. Laser hair removal Upgraded to 990000 flashes, giving you permanent hair loss for a lifetime.
LCD Screen Features The Laser IPL Permanent Epilators Hair Removal Machine Face Body Epilator Kit comes with a convenient LCD screen large enough to view both time remaining and any other data you need. The device is electrical and needs to be plugged in while in use.
Multiple Flash Modes 5 Energy Levels and 2 Flash Modes Hair Removal, The permanent laser hair removal system has 5 different energy levels to adapt different skin sensitivities can be adjust. The manual press mode is suitable for small or curved areas, such as bikini line, fingers, lips. The auto slide mode is convenient for large areas, such as arms, legs, chest and back. it's recommended to start at level 1 and work your way up.
HOW DOES IT WORK?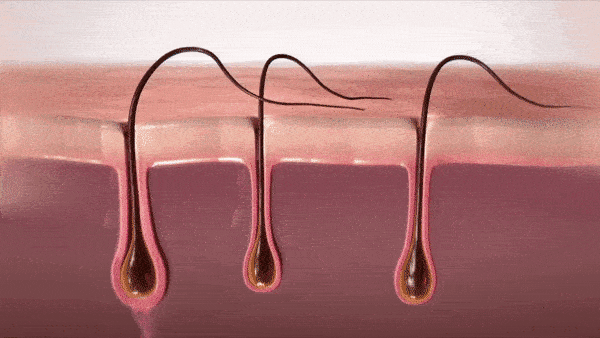 Shave the area to remove the hair. If you choose to epilate or wax, make sure you do it 1-2 days before you do your treatment.
Select the right light intensity for your skin tone. (Start with lowest intensity).
Wait for the 'ready to flash' light to come on.
Hold the handset against skin & press the 'flash' button.
Gradually move the handset across your skin targeting all of the follicles
Details:
Item Type: Epilator
Material: ABS
Size: 3.0*1.0cm
Pulse: 990000 flashes
Power Type: Electric
Use: Bikini
Use: Body
Use: Face
Use: Underarm
Package included: 
1 x machine
1 x Power cable
1 x Retail Box
1 x Glasses
1 x Disposable shaving blade
Thank you for choosing gearmeeup - We are here for you!
Enter your order number and email below to track your order's shipping status.
Please allow 3-7 business days for the tracking to be updated by the courier.
Due to holiday seasons and high demand please allow 2-4 weeks for delivery.

If you have any questions please contact us at support@gearmeeup.ca
Or  contact us on our facebook page.
We ship worldwide. We take about 3-5 business days to create apparel products (t-shirts, Leggings etc.) and 3-5 business days for non-apparel products (posters, etc.). Then you should add shipping times on top of that. Speed also depends on product type and destination.
97.66% of our orders are shipped within 5 business days. More than a half of our orders are shipped within 3 business days or less.
Orders are not shipped or delivered on weekends or holidays.
If we are experiencing a high volume of orders, shipments may be delayed by a few days. Please allow additional days in transit for delivery. If there will be a significant delay in shipment of your order, we will contact you via email.
Note for taxes:
For most of the countries, our customers do not need to pay for importing fees, duties or VAT (Valued Additional Tax). However, for some limited countries (especially for some European countries such as Germany, Italy, UK, etc.) may need to pay duties or VAT according to your countries' levying rules.
If you have any further questions, please contact our customer services at support@gearmeeup.ca.